School Tour Week 2nd-5th June
Virtual School Tour 2nd of June – 5th of June 
SEESAW: 
We have decided to work with SEESAW (https://web.seesaw.me/) for the last few weeks of school. Work for this will commence on Monday the 8th of June, we would love if every child in First Class could try to get involved.  More information on this will be provided on the work schedule for June 8th to June 12th. 
Please note: Parents will receive a text via the school with a unique code for the platform 'SEESAW'. Download this app on a mobile device and log in using an email address and your child's unique access code. There is a fun online activity for you to try at home. Leave a comment telling your teacher how you got on doing the activity! 
School Tours 
Hi First Class! Here are two school tours that we chose for you to explore this week. The first tour is in Ireland and it is Áras an Uachtaráin here in Dublin. The second tour is … you'll have to wait and see! There are some activities for you to try out too. We hope you enjoy them. 
Have a good week. 
Mr. McCrudden & Ms. Duffy 
Tour 1 
Áras an Uachtaráin 
https://president.ie/en/childrens-section (For virtual tour and information) 
https://president.ie/en/explore-visit/interactive-tour (For photographs) 
Visit the links above. There is a lot of cool information here. We have come up with some lovely ideas to guide your tour. 
Part 1 
Who is the president? 
Can you name the president of Ireland 

Can you draw a picture of him? 

What is the name of his wife? 
Part 2 
What does the President do? 
Part 3 
Where does the President live? 
If you live near the Phoenix Park, go for a walk and see if you can spot his house 

Take the quiz at the bottom of the page and see how you get on 
Suggested Activities: 
Tour no.2
PACKING LIST 
What might we need?? 
WATER BOTTLES?  
SUNGLASSES?  
SUN HAT? 
RAINCOAT? (JUST IN CASE!) 
SNACK? 
PASSPORT? 
A NOTEBOOK?   
WHERE COULD WE (virtually) BE GOING?  
Here are some clues!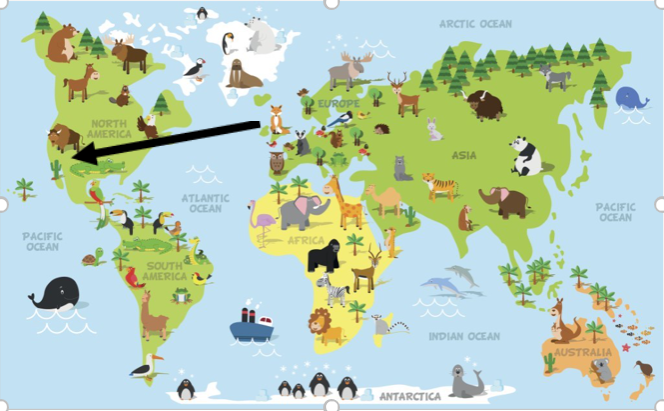 WE NEED TO FLY HERE 
WE'RE HEADING TO SAN DIEGO IN CALIFORNIA, THE UNITED STATES OF AMERICA! (virtually) 
On the plane we are going to play a game of 'Stop the Bus!' 
Try with the letter R! 
I have shown you an example with the letter B 
Letter B
Country Brazil 
Food Banana 
Name Ben 
Animal Bat 
Colour Blue 
Some information about San Diego. 
San Diego is a city on the Pacific coast of California known for its beaches, parks and warm climate. 

It is California's second largest city after Los Angeles. 

Popular attractions include the world-famous San Diego Zoo and San Diego Zoo Safari Park and LEGOLAND California. 
TODAY WE WILL BE VISITING SAN DIEGO ZOO! 
It is one of the biggest and most diverse zoos in the world. 
For each attraction there will be two icons: 
The Camera: 
Click this and you will be linked to a LIVE video of the animals. 

The Star: 
Click this and you will be linked to some interesting facts about the animals.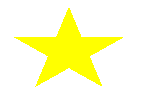 Be sure to look out for these icons as click them as you move through the tour!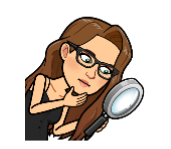 Stop Number One: 
The African Penguins 
Penguin Facts                                                                                        Live Camera
BRAINSTORM 
Next week, we will read a poem about "The Sound Collector".  
What sounds could he be collecting as we walk to the next animal? 
Make a list of all the sounds you might hear. 
Stop Number Two: 
Tiger  
Interesting Facts                                                                                   Live Camera! 
Stop Number Three: 
African Elephant  
Interesting Facts                                                                                   Live Camera! 
Stop Number Four: 
Koala  
Interesting Facts                                                                                   Live Camera! 
Activity Time: 
Your activity it to complete a short fact file and report based on one animal we saw on our tour today. 
Go back and watch the videos again or read the information underneath these videos to help you! 
Here is a link to a site that could help you if you need extra information 
https://animals.sandiegozoo.org/ 
And here is the link to your fact file and report writing template 
https://docs.google.com/document/d/1CHmPivl-TF5EotW7wbNBFtP61itVDfRhCa275KUGQZA/edit 
I hope you enjoyed our virtual tour today! 
Explore this website for fun activities and games to play 
https://animals.sandiegozoo.org 
Your finished reports can be emailed to photos@scoilbhridecailini.ie or uploaded to SeeSaw next week.